I just stumbled upon
this blog
and decided that I was going to try this out. :) I wanted to use some new things I picked up over the last couple weeks.
#1) That cute girl from
The Greeting Farm
#2) Fun Flock I picked up at Michael's for 50% off (yeah me!)
I used both.....how I wish I had some Copic markers, though. Can't wait until I can get my hands on some of them! I'm using watercolor markers from CTMH as of now...and they're OK, but they're not Copic.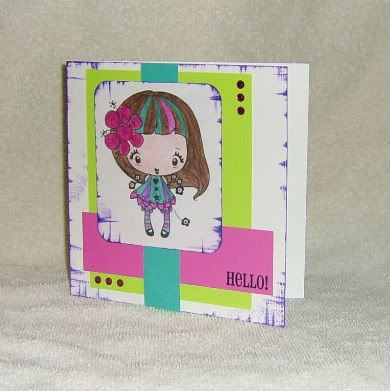 I'll have to work on that Fun Flock some more (I put it on the flower/bow in her hair)....I'm sure with practice, I'll get better at that stuff. My daughter was really impressed with the 'fuzzy stuff', though. :)
Enjoy!