I hope everyone had a safe and wonderful night!
Alright, now I usually don't 'do' resolutions, but this year I'm going to....at least try....to make one and keep it. :)
My resolution is to create more than I did this past year. I've made quite a few cards and gifty items, but (that I can recall) I haven't scrapped a single page in 2009. That makes me sad, because I love scrapbooking! I started scrapping LONG before I ever made a single card or gifty item.
I've got two beautiful daughters to document and that's what I'm going to do this year. Catch up on my oldest (5 years old) and really crank some out for my youngest (2 years old).
So, to start, I just ordered 382 prints from Winkflash.....that should get me going, yeah? They should be here either tomorrow or Monday...and I can't wait!
Ok....so here is my actual goal:
Scrapped pages: 250
Cards: 200
....starting TODAY! I'll keep a running total throughout the year.
How about you, did you make any resolutions this year? Wanna share? I'd love to hear them!
Here are some older layouts I've done (and you'll see why I need to get scrapping...my youngest has almost no pages, tisk tisk Mom!):
Easter - 2006 (Syndel)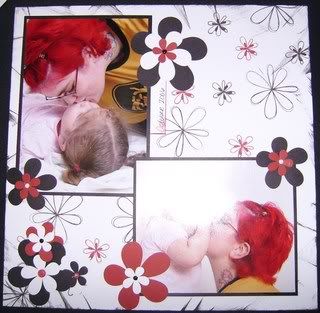 Random photo shoot 2006 (Syndel & Mom)
Same random photo shoot 2006 (Syndel & Dad)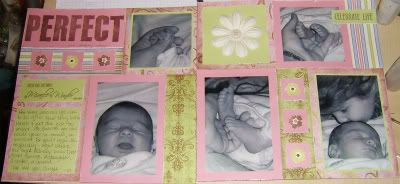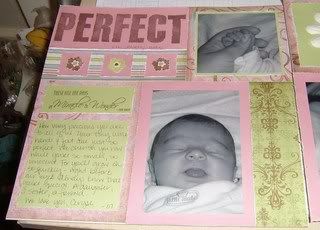 Ceryse as a newborn - 2007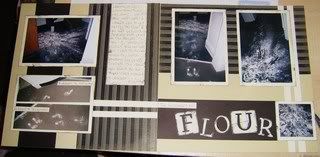 The Discovery of Flour - 2007 (Syndel's doing)
Syndel used to call popsicles "papsimples", it was the cutest!
This was actually at Winton Woods in their sand volleyball court. 2006
More to come....LOTS!
Enjoy!