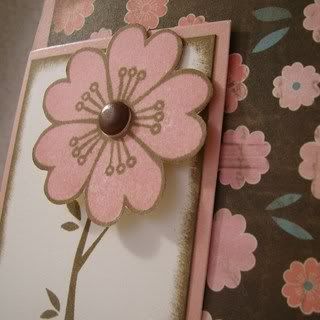 This is another beauty that is the result of the trip to Hallmark I mentioned earlier. I changed it up a bit, as the one in Hallmark didn't have any closure...among a few other details.
I made this for a special friend of mine, so I needed a really special card....and I think this did it.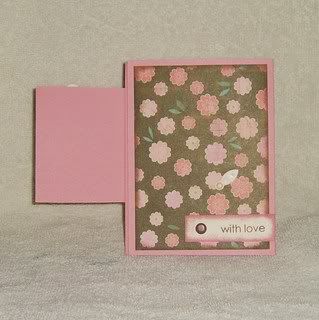 The little flap can be opened to the left and then the large flap opens to the right, exposing the inside sentiment and message.
Fun, don't you think?
Enjoy!