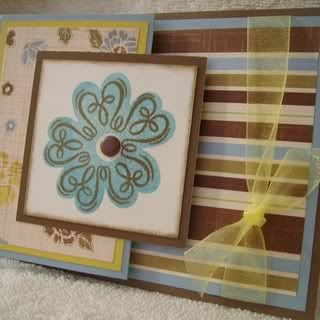 So, I was in the mood for a little something different. I had been to Hallmark recently with a friend of mine and picked up a few ideas for some specially folded cards. :)
This card has a "Z" fold, if you look at it from the top. Fastens closed with velcro.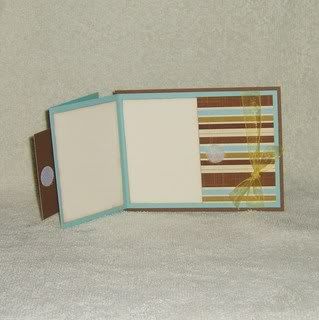 Hope that you enjoy this - I love this paper collection (Caprice), which is now being discontinued by CTMH, which makes me pretty sad.
Closed, this card measures 5.5" X 4.25" (standard A2).