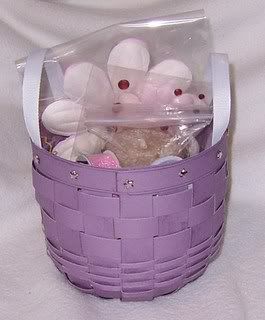 This is something I found digging around through some old photos. I made this basket completely out of ONE sheet of cardstock (12" X 12"). Isn't that something? I was really fascinated when I came across this template a while ago (I'm talking some years back, maybe 3 or so years).
I'm going to have to see if I can find this template saved somewhere on my PC and try this one again. I don't remember it being ALL that difficult, just a little time consuming....but worth it! :)
Enjoy!
PS) It isn't very big....I believe I used a JIF peanut butter jar to place in the center while I was making it, to help it hold its shape during construction....just to give you an idea of how big it was.