The traditional color scheme, the wreath, the simple format....everything traditional....and while I think it is OK, it just isn't me.
I made a set of these for a girlfriend of mine....and she loved them.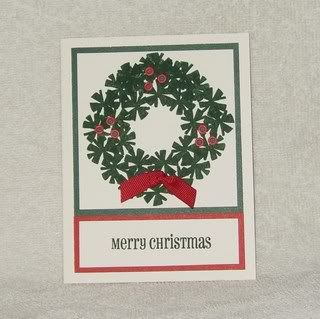 The wreath is actually made up of snowflakes, the solid snowflake from the "Snowfriends" set. Then I used my Crop-O-Dile to set groups of three eyelets as holly berries.
Enjoy!