These little folios are something that popped into my head right before my daughter's Kindergarten teacher went on maternity leave. I decided that they would make a cute little gift for a new Mommy...and so I made a set for her teacher. They're the perfect size for wallet photos and a little extra information about the new angel.
Here is a close-up of a girl version....all nice and pink. :)
Here you have the snakes and snails version. :)
A peek at the inside: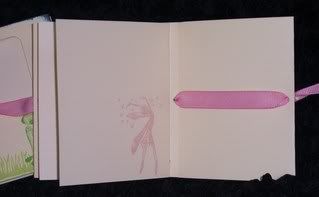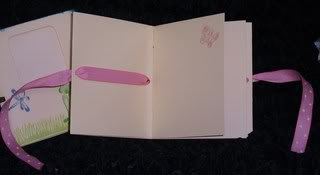 Enjoy!