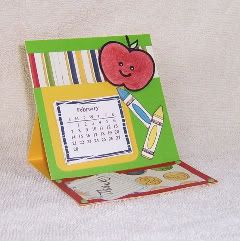 I love these little easel cards. :) They're so cute (and unique) and super easy to make!
I whipped this one up for my daughter's Kindergarten teacher, whom I just adore...plus it gave me an excuse to spend some more time crafting today...and that always makes me happy.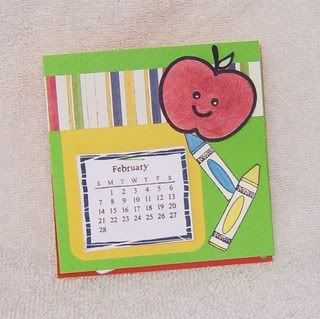 Closed, it measures 4" X 4"...just big enough to put on a desk and not have it take up too much room.
The calendar is hand-stamped using "Moments in Time" from CTMH...the apple and crayons are some generic $1.00 stamps I picked up from Michael's.
The inspiration for the layout was from
Mojo Monday's sketch
. :)
Enjoy!
GOALS for 2010:
Cards - 200 (4 completed)