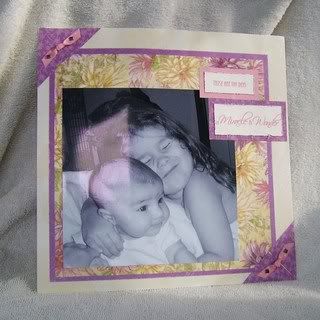 I love this picture. Syndel was so excited to have her baby sister around and more able to interact with her. I caught this picture just in time to capture the true joy in her little face. How precious! Now that they're older, I see less and less of that particular joy...especially when they're fighting over a toy or the whole "She is touching me, Mom!" situation. :)
That saying truly captures it...and I love it.
The paper is from CTMH, 'Paper Garden'...which to my knowledge is still available.
Enjoy!
GOALS for 2010:
Pages - 250 (8 completed)