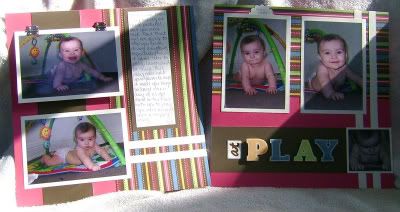 This is a layout of my younger daughter, Ceryse. She was a little over 5 months old here. She LOVED that play mat and I LOVED taking pictures of her on it. :)
LEFT SIDE:
RIGHT SIDE: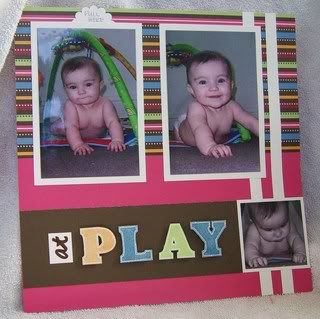 I'm all about using space behind and underneath photo mats to store more photos or to journal, so I did that on both sides of this layout. :)
LEFT SIDE HIDDEN PHOTO: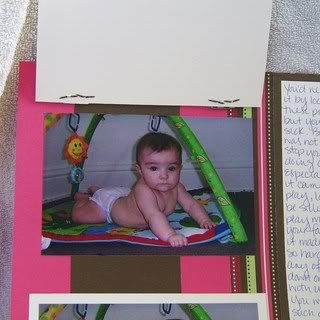 RIDE SIDE HIDDEN PHOTO:
The title has 3-D dots to add some depth.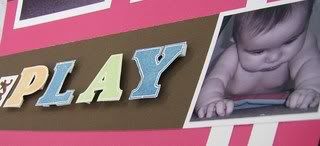 I love this paper collection from CTMH, Magic Moments, it is so versatile.
Enjoy!
GOALS for 2010:
Pages - 250 (7 completed)
Cards - 200 (1 completed)