I recently had another client request a set of file folder cards that were feminine birthday cards. I decided to use a *very* old paper collection from CTMH "Promise of Spring" that was a special release at least 3 or 4 years ago.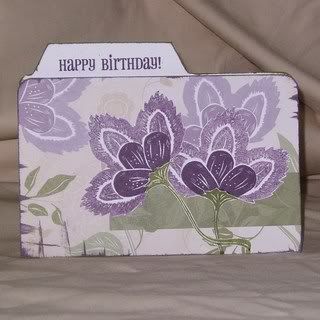 The flowers on this card are paper pieced after they were stamped for added dimension and texture:
This flower was also paper pieced after stamping:
CTMH has a really nice assortment of paper flowers (Just Blooms) and I use them often. :)
Inking just the edges and centers of these larger flowers creates a very dramatic effect - and it's just plain pretty: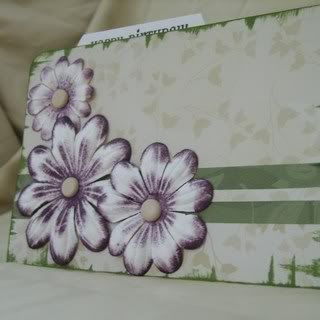 I like this card because of the twisty stem: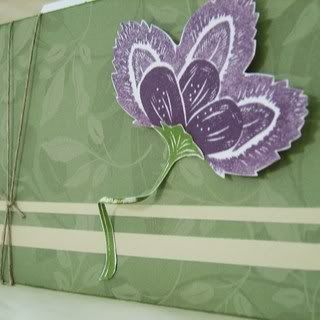 This card is another example of how you can ink just the edges and the very center for a stunning result: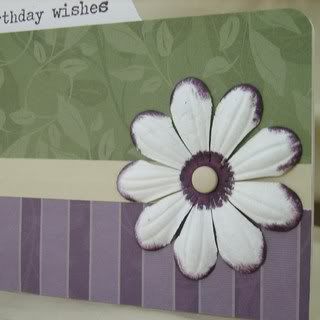 All of the cards are created using 100% CTMH product. They all measure approximately 4.25 X 5.5" when closed.
Enjoy!
2010 Goals:
Cards - 200 (39 completed)