A while ago (as in November of last year) I received a custom request from a client. It was for this beautiful purple star glittery box. :)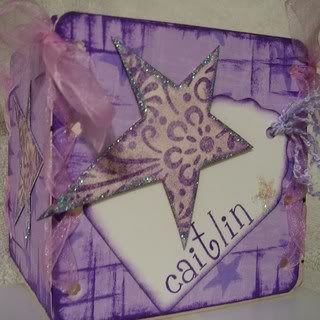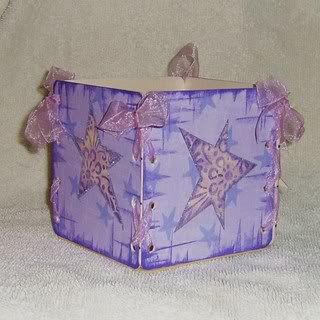 I had a lot of fun creating this box with the monochramtic scheme. It is always interesting to work toward something that you wouldn't have thought of on your own.
All products are CTMH (except the chipboard coasters).
Enjoy!