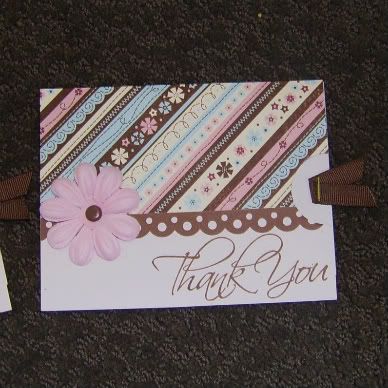 I think these kinds of cards are the cutest..."Thanks a Latte". I have never made one until today. I created two of them and gave them to my daughter's teacher...she is big on Thank You cards and loved these.
I decided on a pocket card instead of the traditional open...and I think I like it this way.
Patterned paper is from CTMH's "Topstitch" collection, along with stamps from the "Coffee Shop" and "For Every Occasion" sets by CTMH.
Enjoy!
2010 GOAL
Cards - 200 (17 completed)