My Mom gave me this card...she received it in a CTMH swap. I wanted to share it because I think it is totally cute with the glitter and pearls. :)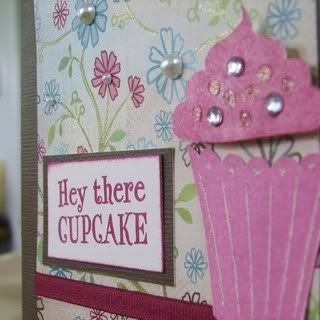 Also, the base of the card is made with double-sided textured CS (also from CTMH).
Enjoy!
PS) She didn't tell me who created the card, so if you happen to know the lovely CTMH Consultant who created this beauty, please feel free to post it in the comments. Thanks!