*Love Generously. Praise Loudly. Live Fully.
My daughter named this card because of the flower used on the front. She loves to blow the dandelions once they turn into those little puffs...and she calls them "fun flowers" because they're fun to blow, of course. :)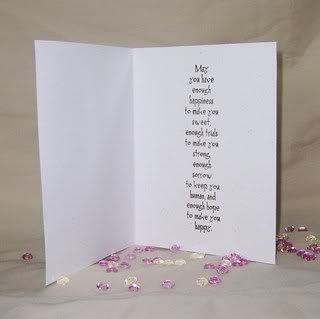 *May you have enough happiness to make you sweet, enough trials to make you strong, enough sorrow to keep you human, and enough hope to make you happy.
This card measures approximately 4.25" X 5.5" and was created with products from CTMH.
2010 GOAL
Cards - 200 (18 completed)