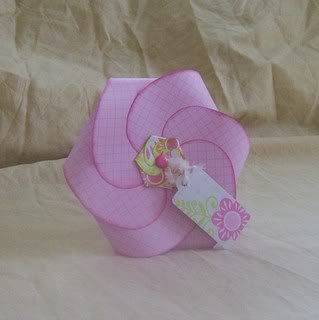 This has to be one of the coolest cards I've ever seen.
Here's a closer view of the spiral - and the little spiral in the center.
This is what the card looks like open:
Cool, huh?
This is my first attempt at this kind of card, so I'm sure there are bound to be many more. :)
My only malfunction is I wonder how hard it would be for someone else to figure out how to open it. Let me ask you - since you're here reading this post - without instructions or seeing this picture, how long do you think it would take you to figure out how to open this card? And - do you think you'd rip it in the process?
Enjoy!
2010 Goals:
Cards - 200 (73 completed)