It seems that I know a lot of pregnant women this year. I had two showers two weekends in a row even. :)
This is the album for a girlfriend of mine whom I went to school with. She's having a girl (obviously).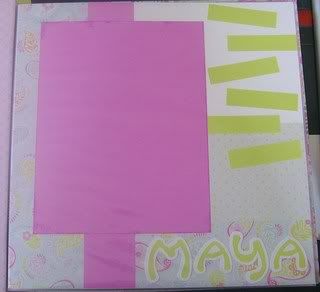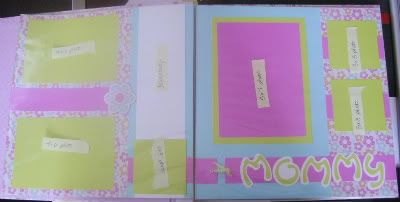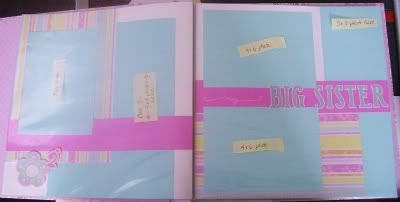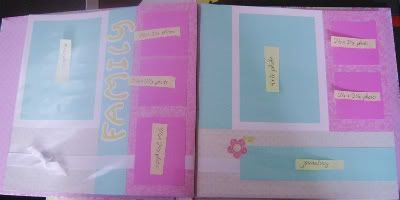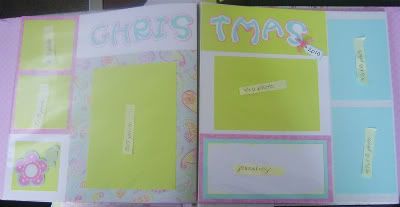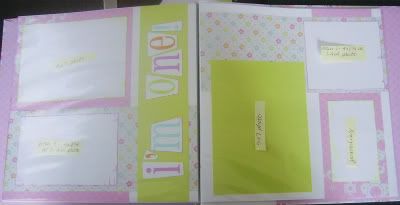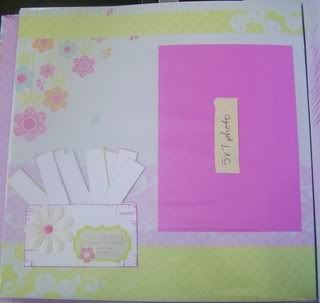 The order of the pages may seem a bit odd, but I was trying to put them in order of how they will happen. Maya is due in early December, so she'll (hopefully) get her first bath before Christmas. ;) Mommy and Daddy will probably snap a picture of her smiling once or twice (from gas, of course) before Christmas, too. Then she'll start moving and shaking (crawling and such) before walking (unless she's anything like my oldest who *never* crawled).
If you'd like a closer view at the pages you can go here:
http://s141.photobucket.com/albums/r50/eriroo/S%20and%20C%20Paperie/?start=all
That is my Photobucket album.
The patterned papers are from Colorbok's Pastel Floral collection. The cardstock is CTMH.
Enjoy!
2010 Goals:
Pages - 250 (31 completed)