I created this card as a joke for a girlfriend of mine who hates pink.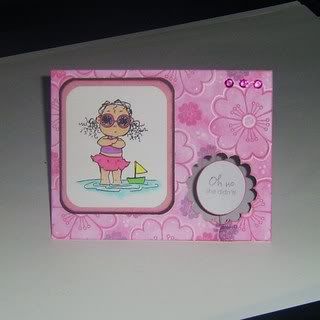 The little spinner (bottom right) says "Oh no she didn't!" and the interior reads "Yes she did - there is pink all over this card!"
We both got a good laugh out of it.
Card measures approximately 4.25 X 5.5"
I used the bandana method to create the pink patterned paper.
Enjoy!
2010 GOALS:
Cards - 200 (103 completed)