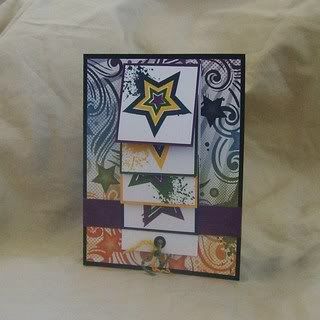 These cards are extra special because they have a secret surprise! If you pull on the tab at the bottom of the card (where the fibers are) you'll be in for a treat!
See how that top panel is flipping up to reveal another star?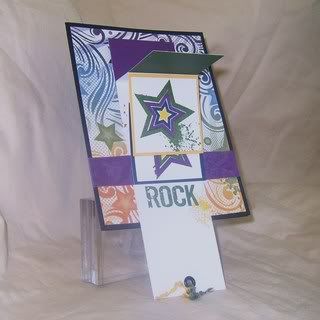 Keep pulling....
There it is! A special message!
ANOTHER ONE: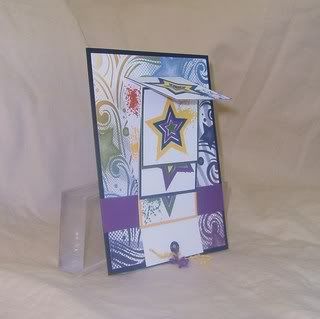 Cards measure approximately 4.25 X 5.5"
Enjoy!
2010 GOALS:
Cards - 200 (118 completed)