To close the end of the school year most parents get their child's teacher a gift. My daughter's kindergarten teacher absolutely loves to give cards...especially cute and hand-made ones. :) So this is what I created for her: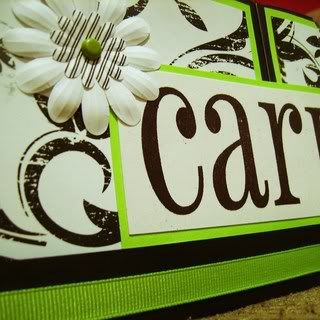 I left the tabs on the dividers empty as I'm not sure of how she'd like to arrange her cards. Also, I started her collection off with six or seven cards in the box. Here are a few of them: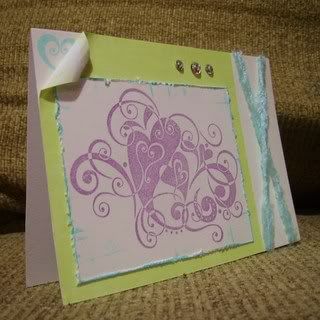 All of the cards measure approximately 4.25" X 5.5". I found the instructions to this box from another blogger...one that is on my sidebar, for sure...but I cannot seem to locate it now to give credit. If you, by chance, know who put this pattern out there...please feel free to leave her name in the comments.
Papers for this project are from CTMH, Creative Memories, and SU!
Enjoy!